Casa del Capo, the smaller unit, consists of a single space with one double bed (Queen size mattress), one double sofa bed, the fully equipped kitchen, the dining table (4 seats) and one full bathroom; the private terrace is equipped with a second dining table and outdoor furniture. The view from the unit is magic; guests can see the sea either from the private terrace or from the indoor area.
Travelers can either reserve Casa del Capo or Casa del Capo 2.
Minimum staying 03 nights.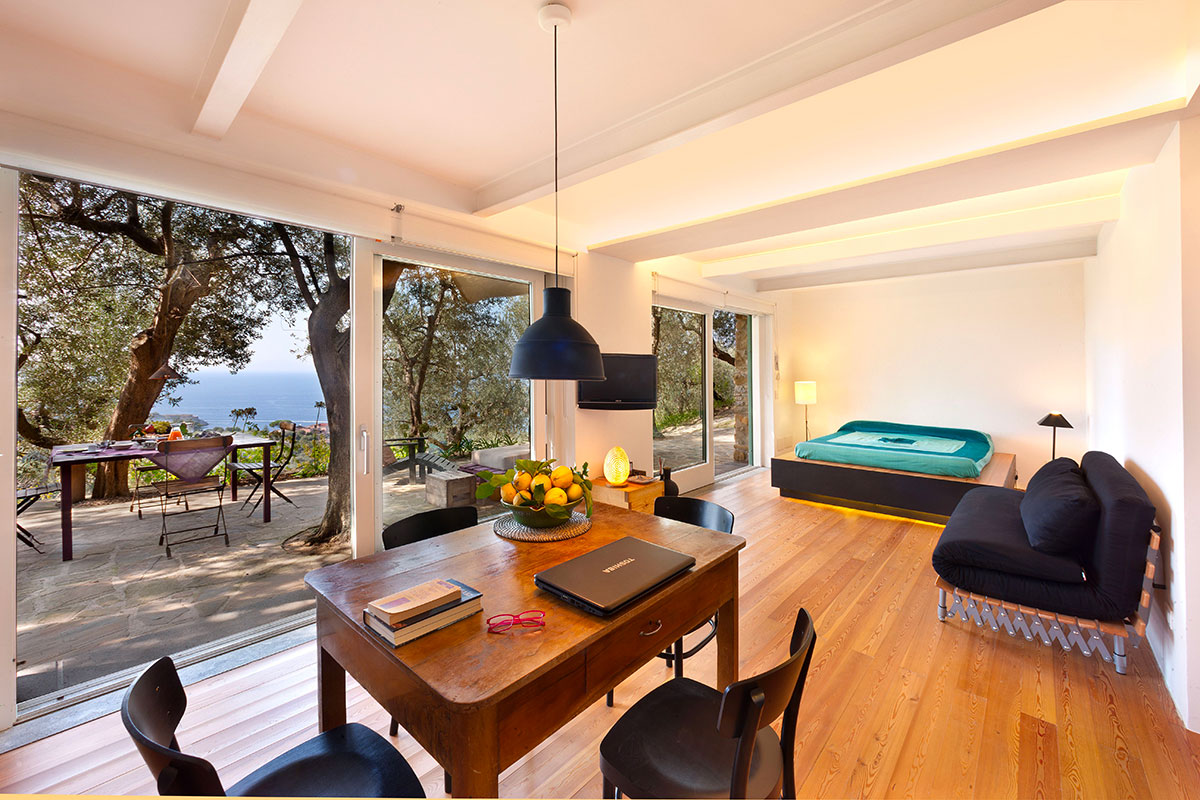 Easter – Christmas – New Year's eve
MINIMUM STAYING 03 NIGHTS
Timetable check-in and check-out

Check-in: 15:00 to 19:30.
Check-out: by 10:00 a.m.

Prices include VAT, cleaning on arrival, internet (WiFi).

The swimming pool will be open from June 01st until October 24th 2021.
Read our terms and conditions for more info on your booking!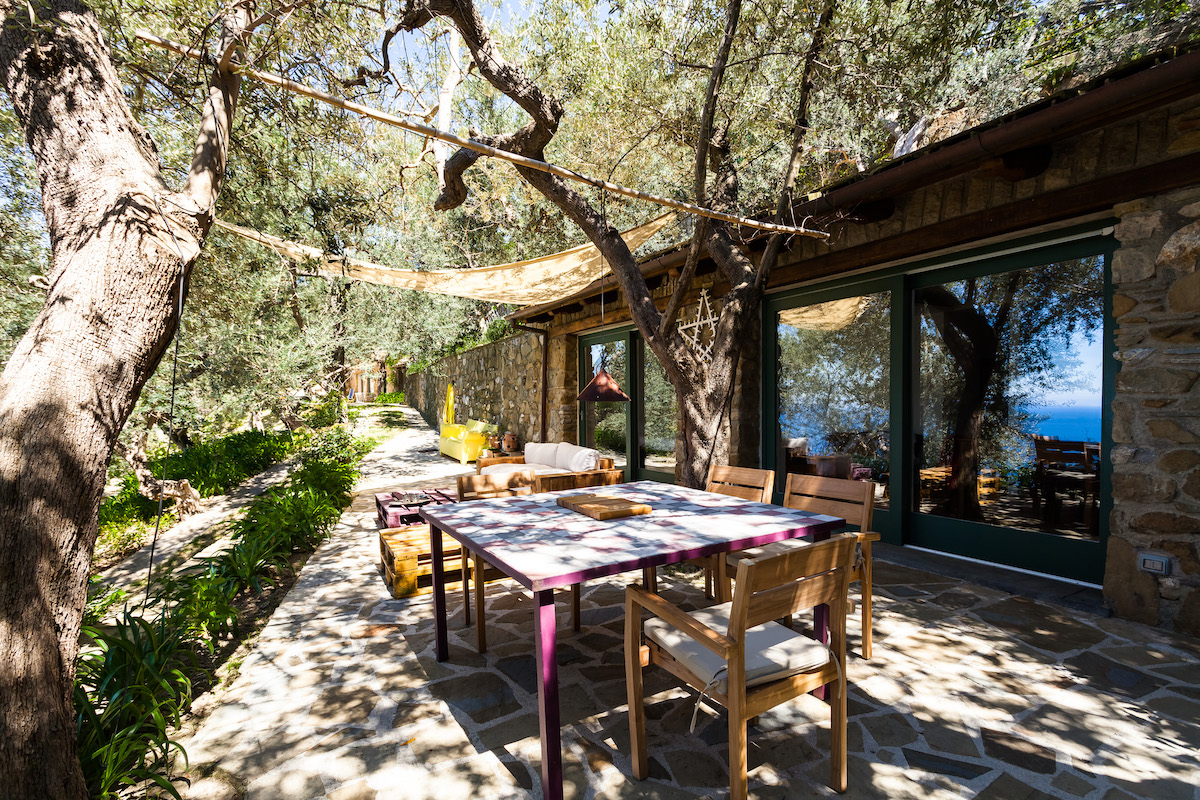 Utterly perfect. Beautiful relaxing secluded setting that is still close to gorgeous Sorrento
My husband and I have just enjoyed a 4 night break. It exceeded all my expectations and was breathtakingly beautiful and utterly perfect. Roberta was so welcoming (even though we were late) giving great advice and information without overwhelming us with suggestions. The garden was bigger than I expected and beautiful and relaxing . Only a 5 minute walk to the bus stop and then a cheap ten minute bus trip into the centre of Sorrento. A very well equipped shop 5 minutes away. A perfect secluded setting to enjoy the bustle of an Italian city within minutes. I can't recommend it enough. The apartment was very well equipped and lovely attention to detail. Thank you so so much .
Exceeded our expectations. Professional service outstanding property. We will stay again soon
John C.
Casa del Capo was a relaxing retreat from the hustle of Sorrento and just minutes away. It was great to be in Sorrento and come home to this magnificent property. Mario the property manager was extremely helpful at check in and Roberta was a gracious host. When we return to Sorrento we will return to Casa del Capo.
Gorgeous! Well appointed! Worth the uphill walk
Amy P.
We loved our stay at Casa de Capo. Roberta met us upon our arrival, provided details about the property and made several recommendations for restaurants on her handy map, several of which we too would recommend. She even had a bottle of Prosecco chilling in the fridge for us. The property is just like it is shown in the photos – private, beautifully landscaped with lovely seating areas and infinity pool. There's even an outdoor fooseball table. The apartment is small but perfect for two people. If you're looking to stay away from the crowds of the city center this is your dream spot. Gorgeous sunsets, lemon trees and a rooster next door. You can easily catch the bus at the bottom of the street to take you into town. Across from the bus stop is a family restaurant — one of the best pizzas we had in Sorrento — and a very small mini mart. It's a perfect location if you have a car. You can also take cabs all the way to the property which could get pretty pricey if the uphill walk is too challenging. For us, the walk back to the apartment helped us burn some calories. We would definitely consider returning to Casa de Capo. Thank you Roberta and Mario.
Fantastic apartment and fabulous hosts!
Claire W.
5 star recommendation.
We had a fabulous holiday staying in Roberto's apartment in October. This was our first family holiday and a great place to take a young baby. The outside space, and tranquility were ideal for relaxing as a family, with fabulous sea views! Of note the terraced gardens while very beautiful would require supervision for young children.
It is an easy journey into Sorrento 10 minutes by car or bus, a good place to explore Capri, Pompeii and Amalfi coast from.
Roberto was an amazing host and happy to answer and questions we had about where to go and how best to travel (particularly with a baby). She also provided a lot of great restaurant recommendations, which were greatly appreciated!
I'd definitely recommend a stay here to family and friends.