Casa del Capo, the smaller unit, consists of a single space with one double bed (Queen size mattress), one double sofa bed, the fully equipped kitchen, the dining table (4 seats) and one full bathroom; the private terrace is equipped with a second dining table and outdoor furniture. The view from the unit is magic; guests can see the sea either from the private terrace or from the indoor area.
Travelers can either reserve Casa del Capo or Casa del Capo 2.
Minimum staying 03 nights.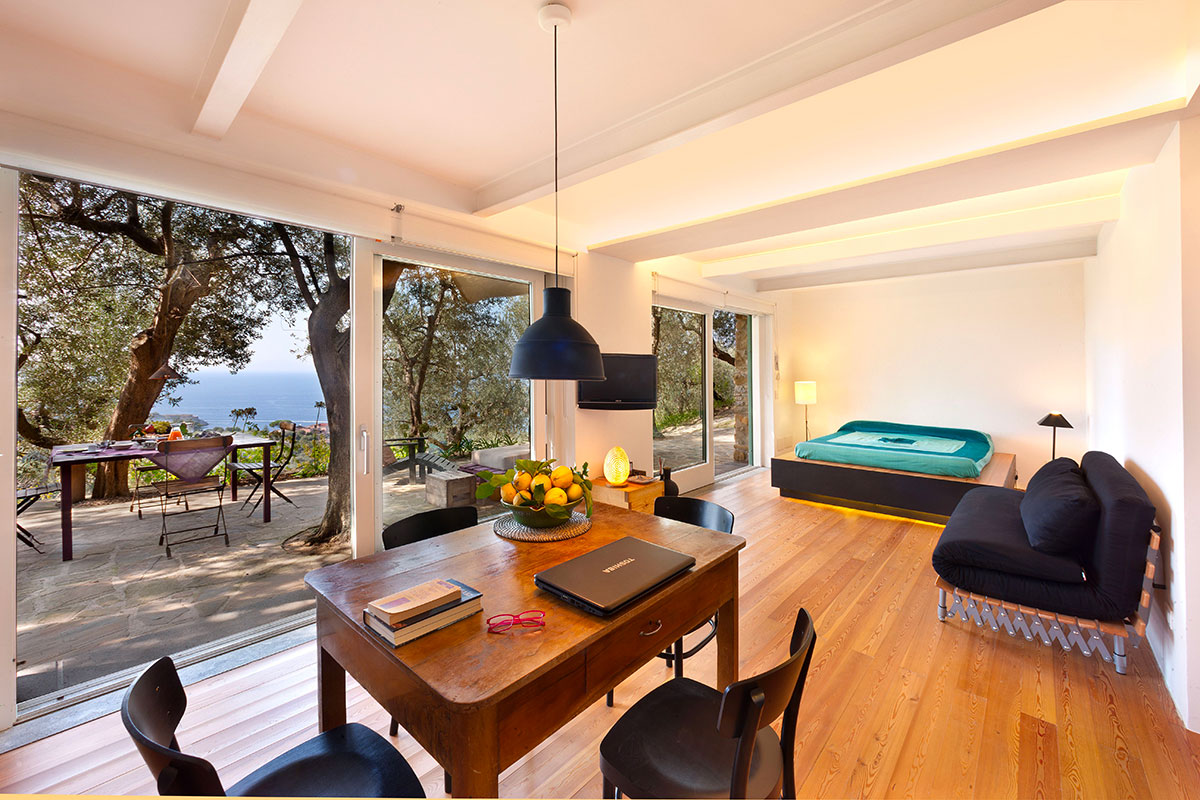 Easter – Christmas – New Year's eve
MINIMUM STAYING 03 NIGHTS
Timetable check-in and check-out

Check-in: 15:00 to 19:30.
Check-out: by 10:00 a.m.

Prices include VAT, cleaning on arrival, internet (WiFi).

The swimming pool will be open from June 01st until October 24th 2021.
Read our terms and conditions for more info on your booking!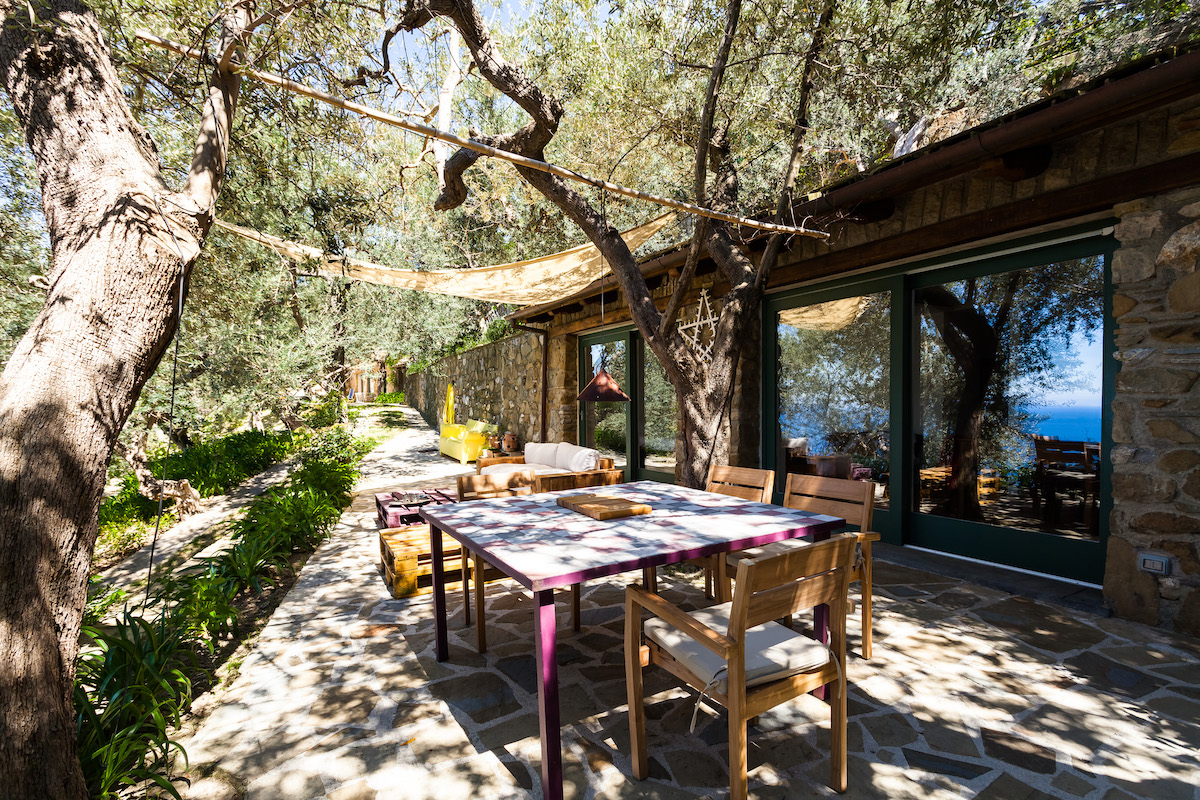 Heaven!
Kristen K.
This villa is even better than in the picture's. The property is beautiful and the villa's are stocked with everything you could possibly need during your stay. You are out of sorrento in your own piece of heaven but close to piazza tasso and everything sorrento has to offer. Both Mario and Roberta are great to work with. Hope to return one day!
Wonderful!
Vicki K.
Thank you Mario and Roberta for a wonderful stay and for taking such good care of us! The villa is in a perfect location…quiet and peaceful. The walk into Sorrento was not bad…25 minutes to the center of town. If you are not in the mood to walk, the bus stop is very close. The view is breathtaking. Perfect place for a vacation!
Wonderful
Warren J.
Great view. Great host. Everything was wonderful. Would happily stay again.
Amazing property, amazing host. Highly recommend
Daniel J.
Amazing property, amazing host. Highly recommend
BREATHTAKING VIEWS, GROUNDS AND SWIMMING POOL
Beth H.
WOW WOW WOW!!! On arrival you are instantly overcome by the most incredible, unobstructed views of the ocean. It really is breathtaking along with the gorgeous manicured grounds and large swimming pool. Our most memorable part of Sorrento was every afternoon, racing home so we could sit by the pool, have a few drinks while watching the sun set over the ocean. It really is a piece of paradise.
Apartment – loved its quiet location. 200m walk to a bus stop that takes you into Sorrento, clean, modern, spacious, comfortable bed, large walk in shower with great high shower head(important when 6 feet 2 inches), outdoor eating and lounge area, all appliances and air conditioning worked well.
Owners were lovely and always happy to help or answer any questions we had.
Check in and out was super easy!!
When booking we spent several days looking at hundreds of properties in the Sorrento area and nothing else came close to what this property offers.
If views and tranquility are high priorities – STOP looking and just BOOK this one. We know you won't be disappointed!!!!
Wonderful Views 
Dana P.
Had an excellent time on our stay here. The room was clean and the views were spectacular. Roberta was helpful.
Peaceful and beautiful get-away
Wendy H.
Absolutely perfect spot away from town, lovely host (Roberta), fabulous pool amidst lemon trees, apricot trees, olive trees… Walk to wonderful nearby restaurant (ask for Luisa!), walk to lido/terrific restaurant (just get specific directions), great salumeria minutes away. Bus to town. Can't wait to return! LOVED OUR STAY!
Gorgeous setting and wonderful host!
Amber W.
My husband and I absolutely loved our stay at Casa del Capo. We had the studio suite and it was great. Bed was comfy, the kitchen was a very nice size and well equipped also. The privacy of our own secluded patio with a comfy couch was a real treat. Another plus is the the location (a short hike up the hill, I think my fitbit said 10 flights of stairs which helped us to justify all of the pizza,pasta and cheese we ate) and very close to a bus stop to take us into town so we could experience the hustle and bustle of Sorrento and then retreat to this beautiful property. The pool itself and the view from the hill is incredible, we enjoyed many beautiful sunsets with the picturesque mt Vesuvius in the back ground! We feel so fortunate to have come across this beautiful vacation rental and are hoping to return again next year. Roberta was a lovely host and made us feel very welcome and at home. It was great and we highly recommend!!