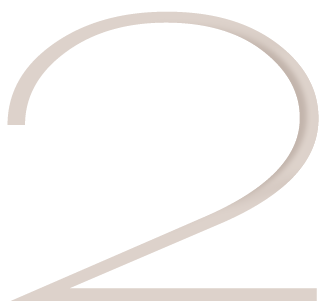 Casa del Capo 2 consists of one bedroom with double bed (Queen size mattress), the living room with double sofa bed and dining table, and two full bathrooms. The fully equipped kitchen is placed in the small corridor connecting the bedroom and the living room. There is a second dining table and deck furniture in the private terrace. 

Guests of the two units (maximum 08) share the garden and the swimming pool with the landlords. The garden, 1500 square meters large, is characterized by Mediterranean vegetation, mostly olive trees, but also lemon and orange trees, fruit trees, and flowers like Hortensia Annabelle. The view of the Gulf of Sorrento and Mount Vesuvius is stunning. The garden has a Pergola with dining area, barbecue and pizza oven whose use is permitted for guests on request.
The swimming pool has been designed by a well known Italian architecture who has selected building materials in order to minimize the environmental impact. But the result has been extremely successful in terms of sustainability, aesthetics and functionality. The pool terrace is equipped with deck chairs, beach umbrellas and chaise longue.
Travelers can either reserve Casa del Capo or Casa del Capo 2.
Minimum staying 03 nights.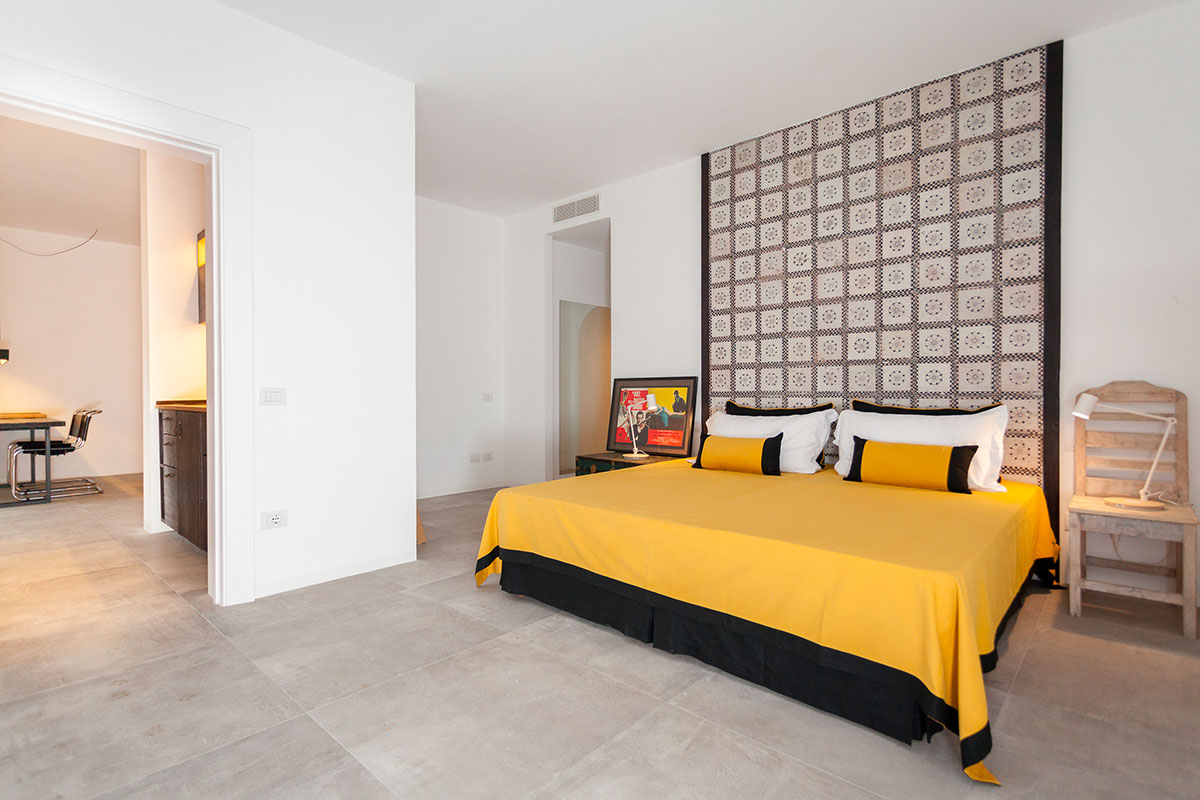 Easter – Christmas – New Year's eve
MINIMUM STAYING 03 NIGHTS
Timetable check-in and check-out

Check-in: 15:00 to 19:30.
Check-out: by 10:00 a.m.

Prices include VAT, cleaning on arrival, internet (WiFi).

The swimming pool will be open from June 01st until October 24th 2021.
Read our terms and conditions for more info on your booking!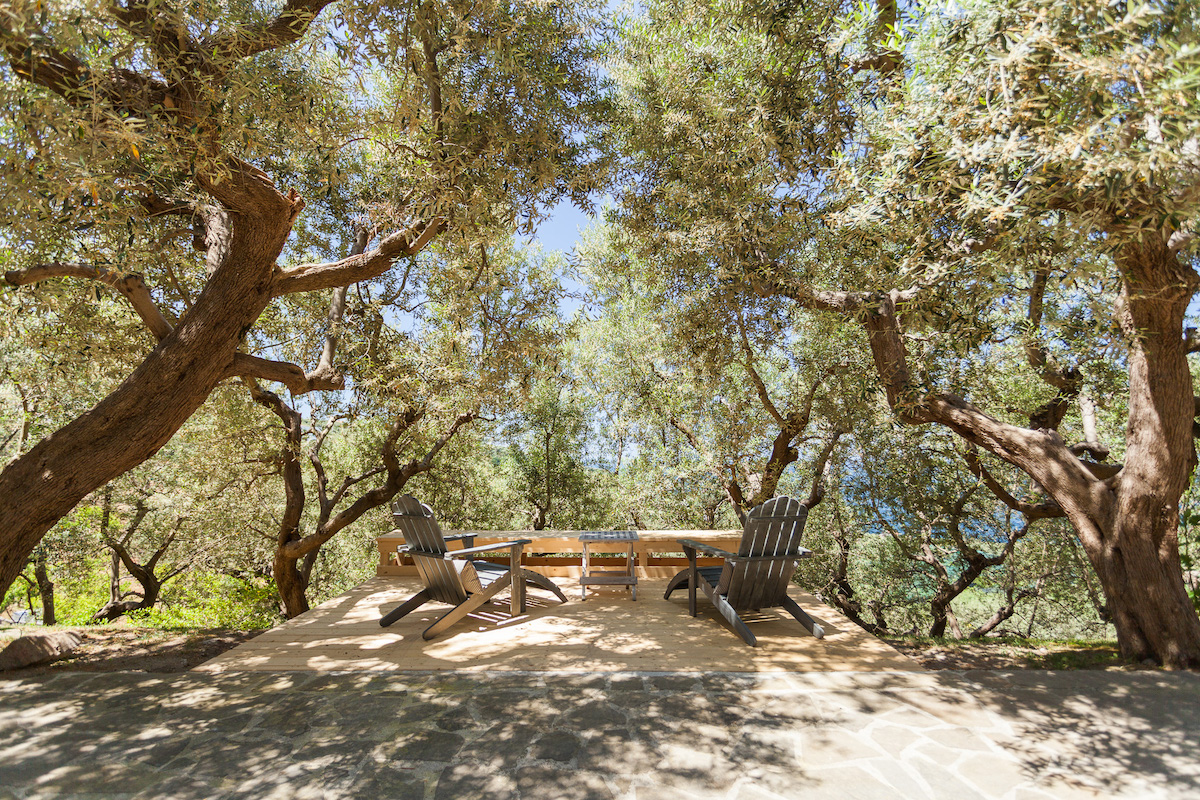 Simply Enchanting!
Mahmud S.
The immaculate decor, tranquil surroundings with an infinity pool over-looking stunning views of the Bay were enhanced by the generous hospitality of our wonderful hosts Mario and Roberta! All this but a stone's throw away from the hustle and bustle of Sorrento. A truly memorable holiday!
Wonderful hideaway a stone's throw from Sorrento
Rita M.
A perfect spot for anyone who wants to be close to it all, but still have peace and quiet in an absolutely gorgeous location. We stayed in Capo 2, which is a private self contained apartment set within a Villa, surrounded by a lovely garden with beautiful sea views from high above the cliffs. Can't say enough about the location, the very stylish deco of the interior as well as the exterior space, and the meticulously maintained garden, terraces and pool. Roberta was the perfect host, providing us with much appreciated guidance and tips for off the beaten track excursions in the area etc. If you enjoy privacy and space (the property has a living room, a kitchen, a master bedroom with a dressing room, and 2 full bathrooms), then this is for you. We would not hesitate to recommend this property to our friends, and would happily go back! Please note that we had a rental car, but it's possible to use public transport to get to Sorrento and the neighboring area. A small food store is located very close to the property, and you can walk to a couple of local restaurants.
Sublime
Alexandra S.
We so enjoyed our stay at Roberto house. The view is heavenly, the gardens are full of stunning olive and lemon trees, the swimming pool is sublime, Roberto is very friendly and welcoming and the house was stylish and perfect. Additionally Mario, the agent, was completely amazing and hugely helpful. I thoroughly recommend this destination
Beautiful property and welcoming hosts
Adrian P.
We stayed for two weeks at the end of July / beginning of August 2017, with my wife and two daughters in either early twenties. We had great weather, 28 degrees for the first week, 32 in the second. The property is a large villa, on a third of an acre plot, with stunning sea views almost everywhere.The owners live in the main villa rent out two 2+2 bed holiday units at the back of the property where the best views towards the sea are to be had. The hosts were most discrete and we pretty well had the pool and gardens to ourselves.The property is in an excellent state of repair and the gardens nicely kept.
The property is a couple of km from the main Sorrento town, a 5 min drive or bus trip (€2)..they run every 30 mins for a stop 2 min walk away. We hires a small car (Corsa) and much bigger would have been a challenge on the narrow roads, especially around Amalfi.We visited Pompeii and Vesuvius, which splendid as they were would have ideally been done in cooler weather. We drove to Positano and Amalfi, both stunning, although at this time of year parking is quite expensive..€2 per hour, although this is the in every tourist spot.We took a boat trip to Capri in a small boat and toured the island , including funicular railway and chair lifts to the highest point. Again more stunning scenery both natural and man made..there were 20 superyachts at anchor in one bay. On the way back we stopped in a cove and swam off the back in the lovely warm water.
Overall it was a lovely relaxing holiday and we would not hesitate to recommend to potential visitors.
A little piece of Heaven where you are looked after by an angel in the form of Roberta the owner
Ian J.
Having used Homeaway a few time I can say this was the best yet, the accommodation was to a very high standard with excellent Wi-Fi and air con. The interior was new Italian…for those who have been to Italy a lot will know what I mean, they do like the rustic feel, well this was far more modern and quite individual in its style. Then we come to the outside space, imagine a beautiful pool with black tiles so to give a feeling of diving into a lagoon nestled among lemon, fig and olive trees overlooking the bay of Naples…AMAZING. You will find a hammock on one of terraces for an afternoon nap in the shade as well as a ping pong table to get that competitive spirit going. Roberta was the perfect hostess leaving you to you holiday but always there to give you her wealth of knowledge of the area and where to visit and eat. If you want to visit Sorrento you must book this piece of Heaven in the hills.
Very nice facility, beautiful views, great bed
Hugh R.
Enjoyed our stay very much. Hosts wonderful. Only issue is a bit far from town to walk but bus service available with a stop very close to property.
Absolutely beautiful
Ray B.
Super super accommodation, in a fabulous location. Mario and Roberta where fantastic and looked after us very well. Sorrento is around 25mins walk which we did most evenings – although the little restaurant at the bottom of the hill is rather nice if you can't be bothered. A home from home – I'm sure we'll be back.
Excelent
Klaus A.
Very Nice house, (Roberta) the owner is helpfull and kind.